Numbers To Remember In Florida Workers' Compensation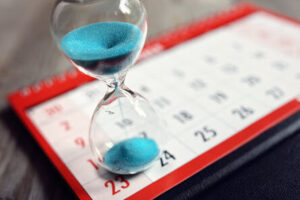 The process of obtaining workers' compensation benefits after an injury on the job can be a long and difficult one, even if your injuries are significant. In addition to the evidence required to convince an insurer or an adjudicator of your need for medical coverage, there are deadlines and waiting periods set in place by the process, which can flummox your application for benefits or your appeal. A Florida workers' compensation case is a game of numbers, and there are several that you must keep in mind going through the process.
After An Injury
The first number to be aware of is 30; this is the number of days an injured employee has to report a work injury to their employer. In theory, most employees who are injured on the job will immediately inform their employer, but if the injury is one that does not appear for days or weeks after the incident, the window is 30 days to ensure the broadest number of injured employees have the chance to seek benefits.
The next number is 7: this is the number of days an employer has to report a claim to their insurer. If they fail to report it, the employer can be fined, but if the worker's injury is serious, the employer may face civil charges for their failure to report. Assuming the employer complies, though, the insurer then has 3 days to send the injured worker an informational brochure regarding their rights and responsibilities.
After Approval
Once a worker's claim has been approved, the number 7 comes back to the fore. Depending on the specific finding in your case, an injured worker may not be paid for the first 7 days of their disability unless they are disabled for more than 21 days. If it turns out that they are disabled for more than 21 days, they will then retroactively be paid for those 7 days. There is a statutory maximum amount of weeks for temporary total disability benefits, but 21 days is the minimum in most cases.
The last important number to remember in workers' compensation cases is 66 ⅔ – the percentage of a worker's average weekly wage that they will receive in benefits. A person's average weekly wage is calculated via a complex formula based on the 13 weeks prior to their injury, but once the amount is established, it is the figure that future benefits are based on. If an injured worker receives benefits, the amount will be based on this calculation until they either reach maximum medical improvement or become totally and permanently disabled.
Contact A Winter Park Workers' Compensation Attorney
Being injured on the job is often a traumatic event, and the complexity of the workers' compensation process can make things worse. Remembering the important numbers and enlisting an experienced Winter Park workers' compensation attorney from the Hornsby Law Group can help to make the legal aspect of things a bit easier, so that you can focus on recovery. Call our offices today for a free consultation.
Sources:
leg.state.fl.us/Statutes/index.cfm?App_mode=Display_Statute&Search_String=&URL=0400-0499/0440/Sections/0440.12.html
leg.state.fl.us/statutes/index.cfm?App_mode=Display_Statute&URL=0400-0499/0440/Sections/0440.185.html