What Is A "Third-Party" Accident Claim In Workers' Compensation Law?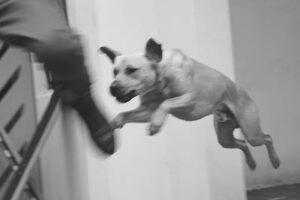 When you have been injured on the job, you have the right to file for workers' compensation benefits, assuming that your employer carries the appropriate insurance. However, there are some cases where an employee's injury may still fall under the aegis of workers' compensation insurance, but the injury itself was caused by a third party. In these cases, an employee may file suit against the third party to try and recover for the harm they have suffered – but the employer can try to recover from them in turn.
Injured On The Job But Off The Premises
In general, third-party liability happens when (1) an employee is engaged in the normal course and scope of their employment; and (2) they are injured by someone who is not a fellow employee or otherwise affiliated with their specific employer (a "third party"). One of the most common scenarios which involves third party liability, for example, is when a delivery driver is involved in an auto accident with a private, off-the-clock individual.
If you are injured in a third-party accident while actively on the job, Florida law allows you to both file for workers' compensation benefits from your employer and file a personal injury lawsuit against the driver, if you believe they were negligent in causing your injuries. One might think this would be unethical or inappropriate because in theory, the injured employee would recover twice. However, in most cases, the employer has the right to try and recover from the employee.
Automatic Workers' Compensation Liens
If an injured employee is successful in receiving both workers' compensation benefits and a jury award from a successful personal injury case, Florida law permits the creation of what is known as a workers' compensation lien for the employer, aimed at any amount the employee receives from the third party. What this means is that if your employer has paid out workers' compensation benefits, but you then recover from the third party, your employer has a right to be repaid out of that windfall.
That said, a workers' compensation lien in Florida is capped at your net recovery amount, and in many cases, the employer will waive the lien in exchange for settling for less in your third-party case. Every case is different, though, and the outcome is very dependent on the nature of your injuries. It is crucial for you to seek out an experienced attorney who understands the interplay of amounts and can work out a satisfactory outcome while you focus on recovering from your injuries.
Contact An Orlando Workers' Compensation Attorney
Working out the amounts of compensation due to an injured employee and how much the employer may recover can be extraordinarily difficult to do on your own. An experienced Orlando workers' compensation attorney from the Hornsby Law Group can help you understand your options and make the best choices for your future. Call our offices today for a free consultation.
Sources:
scholar.google.com/scholar_case?case=5630845493769363209&hl=en&as_sdt=2,10
leg.state.fl.us/statutes/index.cfm?App_mode=Display_Statute&URL=0400-0499/0440/Sections/0440.39.html