Seeking Compensation For Your Back Injury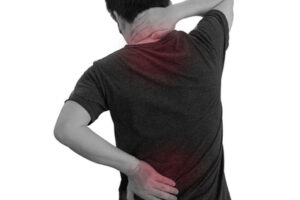 Back injuries are some of the most common suffered by adults, but they can also be some of the most difficult to treat. They are also among the most likely to develop into long-term problems and chronic pain. If you have injured your back or spine, it is crucial that you seek legal help sooner rather than later, so that you can get your medical bills and treatment covered and focus on recovery.
Acute Pain Leads To Chronic Pain
The ways that a person can injure their back are legion; motor vehicle crashes are perhaps the most common, but falls and sports-related injuries are also very common causes. The initial injuries may be strains, sprains, broken bones, or soft-tissue related harms, but the outcomes can be quite serious, especially if not treated very quickly – approximately 20 percent of acute back pain sufferers wind up developing a more chronic condition. Back pain and injury lead to long-term conditions like ruptured or herniated discs, whiplash and sciatica, all of which have the potential to impede your ability to work and live a normal life.
It is crucial to immediately seek medical treatment after you have been in an accident; the sooner you seek help, the sooner any serious conditions can be dealt with, at least in theory. In addition, if you are later able to file suit against someone for your injuries, showing that you obtained medical help as quickly as possible can underline the seriousness of your injuries. It is also imperative to have a clear picture of your injuries; conditions like whiplash and other soft-tissue injuries are not always visible to the average person.
Filing Suit
If you believe that someone else played a role in your injuries, you can generally file suit against them, seeking compensation for your medical bills, lost wages and other injuries you have suffered. You will need to show that the defendant had a duty to exercise reasonable care toward you and those like you, and failed – for example, if you were injured due to a slip and fall accident in a business establishment, the owners and employees have a duty to use reasonable care to make their premises safe, and you must show that they did not.
Be advised that if you were injured in a motor vehicle accident, things may be different, because Florida is a no-fault state when it comes to car accident cases. If you were injured in a vehicle accident and your injuries are not permanent, you would file a claim with your personal injury protection (PIP) insurer to try and get your injuries covered. It is only if your injuries are "significant and permanent" that you may file suit under Florida law.
Contact An Orlando Back Injury Attorney
Back injuries can be life-changing, and if you have sustained one, you need an experienced Orlando back injury attorney on your side to help guide you through the legal process. The Hornsby Law Group has years of experience in these matters, and we will work hard to give you the best chance at a fair outcome for yours. Contact our offices today for a free consultation.
Resource:
leg.state.fl.us/statutes/index.cfm?App_mode=Display_Statute&URL=0600-0699/0627/Sections/0627.737.html
ninds.nih.gov/disorders/patient-caregiver-education/fact-sheets/low-back-pain-fact-sheet
https://www.hornsbylawgroup.com/do-i-get-my-job-back-after-workers-comp-leave/