The Evolution Of Florida's Workers' Compensation System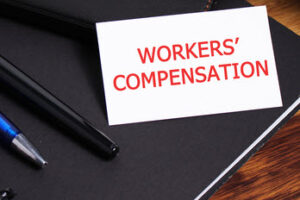 Workers' compensation insurance provides medical care for an employee injured on the job, in exchange for that employee not filing suit against their employer in the same matter. However, navigating Florida's workers' compensation insurance laws has never been an easy process, and until a handful of years ago, it can be said that the system was stacked against the injured worker in several ways. Two major court cases have made it much more accessible for an injured employee to actually file suit if they believe the system is not performing for them as it should.
Westphal v City of St. Petersburg: Extending Temporary Benefits
In 2009, Bradley Westphal, a St. Petersburg firefighter, suffered a "severe work-related injury," for which he sought workers' compensation benefits for temporary total disability. They were granted, but because Westphal's injury was ruled to be temporary rather than permanent, there was a 104-week time limit on benefits. He sought an extension, but was denied, leaving him with no income yet without the ability to return to work. His appeals reached the state Supreme Court, which declared in 2013 that the relevant statute was unconstitutional and that a previous limit of 260 weeks should apply.
As of this writing, that verdict is still being challenged, but the case is still relevant because under precedent, people applying for temporary total disability benefits may still be granted the longer period of benefits. The crux of the issue is a concept called maximum medical improvement – the 104 weeks was originally intended as a sufficiently long period of time to collect benefits before reaching a point where the injury must either be classified as permanent or healed. However, injuries do not always get to that point in time.
Castellanos: Fee Schedules Require Rework
It may seem counterintuitive, but the case of Castellanos v. Next Door Co (2016), which held the existing attorney fee schedule for workers' compensation cases unconstitutional, has actually increased the likelihood that an injured worker will receive the compensation they deserve. In Castellanos, the plaintiff was injured at work, and later filed a workers' compensation suit, in which he prevailed. Instead of paying his attorneys a fee according to a contract or retainer, they were paid according to the set fee schedule the courts have established for workers' compensation cases – and the hourly rate factored out to approximately $1.53 per hour.
The court certified a question to the Supreme Court asking them to rule on the constitutionality of the law requiring that specific fee schedule, and the court overturned the statute, ruling that attorneys are entitled to reasonable fees that reflect their time and effort. This may seem as though it would lock poor plaintiffs out of filing suit, but in reality, the promise of a reasonable fee will make many attorneys more likely to take workers' compensation cases, which in turn means that more plaintiffs will get a chance to go to court.
Call A Winter Park Workers' Compensation Attorney
If you are injured at work, you should be able to rest easy knowing that your medical care will be covered by workers' compensation, as you have agreed with your employer. If you are unlucky enough to have to fight for your care, the decisions in Westphal and Castellanos have helped to equalize the system and make sure that more injured plaintiffs get their day in court. The Winter Park workers' compensation attorneys at the Hornsby Law Group are ready to offer dedicated and experienced assistance in your case. Call our offices today for a free consultation.
Resource:
casemine.com/judgement/us/5914acd1add7b0493473f4cf
https://www.hornsbylawgroup.com/major-contributing-cause-in-workplace-accidents/