Third Parties & Florida Workers' Compensation Liability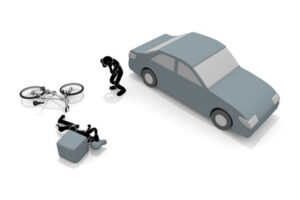 The average Florida workers' compensation claim is brought when a person is injured on the job, usually on their employer's premises. However, it is possible for a worker to be able to recover workers' compensation benefits in some cases if they were off the premises – usually, if the worker is acting within the scope of their employment when they were injured. These cases are recoverable, but it can sometimes be difficult to understand how to make a claim, and who with.
Two Potential Avenues To Recover
Most workers' compensation claims are brought against one's employer, because it is the employer who offers those benefits – in Florida, workers' compensation is the exclusive remedy for injuries on the job, in exchange for a worker losing the right to file a personal injury lawsuit against their employer, regardless of negligence. However, there are cases in which a worker sustains a job-related injury due to the negligence of a third party.
The most common instances where this happens is in auto accident cases. An employee on their rounds – for example, a delivery driver – who is struck by a negligent third-party driver has a claim for a work injury (as long as they were acting within the scope of their employment at the time), but may also have a claim for negligence against the third party. The exclusive remedy provision technically does not apply, because it is a third party who would be the defendant in a lawsuit, rather than the employer.
Workers' Compensation Liens
If you have been injured in a similar situation, you may think that you have two potential methods by which you can recover for the injuries you sustained. In reality, what happens is that if you recover monetarily from a personal injury lawsuit after accepting workers' compensation benefits, Florida law creates a lien on that award, so that your employer and their insurer can be repaid. State law does not generally approve of windfalls, and it would be a windfall to allow an injured worker to recover twice for the same injuries.
The employer or insurer can waive the lien, if they choose to, but if they do, it is usually in exchange for continued workers' compensation benefits being less or stopping altogether. If they do not waive the lien, you will still receive an award, but the formula by which the amount is calculated is quite complex. An experienced attorney can help to answer any questions you may have on the issue.
Contact A Winter Park Workers' Compensation Attorney
If you have been injured on the job, know that you have the right to seek compensation – even if you were not injured on the premises. A Winter Park workers' compensation attorney from the Hornsby Law Group can help to answer any questions you may have about where to go from here. Call our office today for a free consultation.
Source:
leg.state.fl.us/Statutes/index.cfm?App_mode=Display_Statute&Search_String=&URL=0400-0499/0440/Sections/0440.094.html