Third-Party Car Accident Claims & Florida Workers' Compensation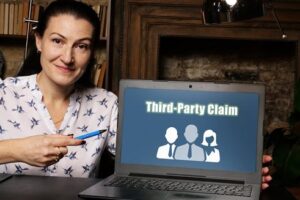 Most of the time, when an employee is injured at work, they sustain their injury at their employer's base of operations. However, this is not always the case; depending on someone's job, it is not implausible for a "workplace accident" to occur while someone is off the premises. One of the most common situations for this is vehicle accidents; it can be very confusing to determine whether you are entitled to workers' compensation benefits if you have been injured away from work.
On Or Off The Clock?
If you have been injured in a vehicle accident in Florida while you were on the job, you may have many questions to ask. The most important one that an injured employee must answer is whether or not their accident can be classified as happening "on the job." As one might imagine, if a person is injured while "off the clock," they are not entitled to recover workers' compensation benefits for that harm. However, the concept of 'off the clock' is not as clear-cut as one might think.
Florida's workers' compensation statute says that an employee is entitled to workers' compensation benefits if their injury "[arose] out of employment." This does not necessarily mean "arising out of work on their employer's premises" – it means that if an employee is injured while engaged in duties that they would perform as part of their job description, during the time period they would normally be working, it will be held as arising out of employment. If, for example, a delivery driver is involved in a crash while en route to deliver something for their employer, they will almost certainly be held to have been acting within the 'course and scope' of their employment.
The Issue of Subrogation
If you are injured while acting within the course and scope of your employment, you can file for workers' compensation benefits – but in some situations, you may also be able to file suit against the (allegedly) negligent driver as well. If you want to do this, be advised that your employer's workers' compensation insurer may claim part of any jury award you receive, as part of a process known as subrogation. Essentially, this allows a workers' compensation carrier to recover for any benefits they have paid out before the award.
The reasoning for this is that while the workers' compensation benefits make the injured worker whole, the workers' compensation insurer would like to be made whole as well, if possible. If the injured employee gets workers' compensation and a jury award, they would receive a windfall, which is seen as legally inequitable – so under subrogation, the injured employee gives up their 'extra' money, and the insurer pursues the claim so that both parties are, at least in theory, satisfied.
Contact An Orlando Workers' Compensation Attorney
If you have been injured on the job – but not on your employer's premises – you still have the right to seek workers' compensation benefits. An Orlando workers' compensation attorney from the Hornsby Law Group may be able to help answer any questions you may have about your case. We are ready and willing to try and assist you – call our office today for a free consultation.
Source:
flsenate.gov/Laws/Statutes/2021/440.02