Workers' Compensation In Florida's Agricultural Industry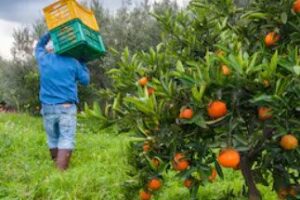 Florida has a thriving agricultural industry, producing around ⅔ of the tomatoes and just over half of the oranges in the United States, despite only ranking 15th in the total number of farms in the state. However, it is staffed predominantly by workers who often have a difficult time getting medical care, despite being exposed to significant danger. Agricultural workers who are injured on the job face different and more complex rules for filing workers' compensation claims than those who work in most other industries.
Agricultural Workers Have More Precarious Status
Florida has an unfortunate history in terms of treating farmworkers fairly on the job. Many are undocumented immigrants, who despite being entitled to protections under state and federal employment laws, are often mistreated by their employers, sometimes even threatened with deportation if they complain. Even among U.S. citizen workers or those with immigration documentation, wages are low (approximately 59 percent of non-farmworker wages) and injuries are frequent.
While most Florida employers have to carry workers' compensation insurance if they have 4 or more employees, agricultural employers only have to carry coverage if they have 6 or more full-time employees, or 12 seasonal workers who work more than 30 days in a season, but no more than 45 days in a calendar year. That alone may place the average agricultural worker in a precarious position – they may not know if they qualify as 'seasonal,' or how many days they have worked in a calendar year.
You Have The Right To File A Claim
Despite the obstacles laid in their path, agricultural workers are generally entitled to workers' compensation benefits (unless they work for an extremely small farmer who is not required to have coverage). If they feel safe filing the claim, it is a good idea to follow the same procedures as any other employee injured at work – report the injury immediately, seek medical treatment, and keep records and documentation related to the injury and the accident.
Unfortunately, many workers are either too afraid to file for benefits, or lack knowledge on how to do so. It is crucial to know that if you are mistreated because you filed a workers' compensation claim, this is called retaliation, and it is actionable under federal employment laws – in other words, you may be able to file a charge with federal employment authorities to hold your employer accountable. You have the right to receive the benefits to which you are entitled, but having experienced legal help on your side can make the process feel safer.
Contact A Winter Park Workers' Compensation Attorney
Working in Florida's agricultural industry is not for the faint of heart, but despite how intimidating it can feel, you have the right to seek benefits if you are injured on the job. You are protected, in most situations, by the law, but calling a Winter Park workers' compensation attorney can help to smooth out the process and ensure your rights are protected. Contact the Hornsby Law Group today for a free consultation.
Source:
fdacs.gov/Agriculture-Industry/Florida-Agriculture-Overview-and-Statistics