Workers' Compensation & Vocational Retraining In Florida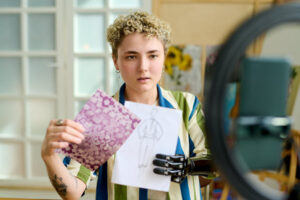 Most of the time, a person who files a workers' compensation claim in Florida does so with an eye to returning to work once their injuries are healed. However, there are some occasions where a worker will be too disabled to return to their previous job. In this case, Florida workers' compensation may be able to help them find alternative employment through a process known as vocational retraining.
An Option Post-Maximum Medical Improvement
When a worker is successful in their claim for workers' compensation benefits, those benefits will be awarded for a certain maximum of weeks – either until one reaches the statutory maximum, or when they reach a status known as maximum medical improvement (MMI). MMI is when an injury has healed up to a point where there is no 'reasonable probability' of any further improvement. This may be a complete recovery, or it may leave someone partially or fully disabled – but after MMI has been reached, workers' compensation benefits almost always cease.
At this point, a worker will often try to return to work, but if they are unable to do so, there is no current law that requires their employer to hold their job for them. Vocational retraining is an option for those who are still able to hold gainful employment, but who are prevented by disability from continuing in their former position (or in their former industry). Not everyone is eligible for these services, but it is generally worth your time to attempt to apply.
Several Services Available
There are three non-negotiable characteristics that a person must possess in order to qualify for vocational retraining services via the Department of Workers' Compensation (DWC). They are (1) having an injury or illness that is compensable under Florida's workers' compensation system; (2) possessing a valid U.S. work permit; and (3) completing the requisite forms – namely, the Request for Screening and all other documents required – within 1 year of receiving workers' compensation benefits for the last time.
If you are approved for services, there are several that you may avail yourself of in your search for new employment. It is the public policy of the Florida Legislature to help injured workers seek new jobs, and if you are approved, you may be able to take advantage of everything from career counseling to on-the-job training to help in obtaining assistive technology. As always, each individual's experience will differ, but vocational retraining can be the difference between unemployment and a return to the workforce.
Contact An Orlando Workers' Compensation Attorney
Being injured at work is never easy, but the more serious injuries can be life-changing. If you have been injured on the job, an Orlando workers' compensation attorney from the Hornsby Law Group can help you through all the potential stages of the workers' compensation process. Contact our office today at (407) 499-8887 for a free consultation.