Damages In Florida Wrongful Death Cases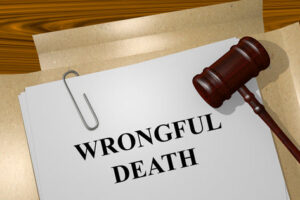 The last thing that most people want to do when they have lost a loved one is to try and quantify the nature of that loss. However, it is an important part of filing a wrongful death claim, and if your loved one died as a result of someone else's negligence, you have the right to try and be compensated for some of the bills and expenses resulting from that. It can be difficult to put a value on your loss, but if you are able to try, you have more of a chance to be awarded money you may badly need to make it through the loss of earnings.
The Nature Of The Case Matters
Florida's Wrongful Death Act is fairly comprehensive, in the sense that it specifies exactly who can bring a wrongful death claim and for what specific causes of action. Generally, the personal representative of the estate will bring suit on behalf of the decedent's surviving relatives (the law permits spouses, parents, or children only; siblings and other blood relatives are unfortunately not permitted to recover for wrongful death unless they have been wholly or partially dependent on the decedent for support). However, the estate can also recover damages, in certain specific circumstances.
It is important to note that this is the case for a wrongful death action only. There is technically another type of wrongful death-related suit that can be brought, called a survival action. A survival action is the continuation of a lawsuit that the decedent brought before their death, over an incident unrelated to the manner of their passing. For example, if the decedent was suing a grocery store over an alleged slip-and-fall case, but then is killed in a car accident, the personal representative of the decedent's estate may continue that slip-and-fall case as a survival action. That case will only benefit the decedent's estate, however; the surviving family members cannot benefit directly.
Arriving At Numbers
Perhaps the most difficult part of any wrongful death case is putting a value on loss, especially on those which are by nature intangible. In these situations, quantifying the estate's damages is often much easier, because at least it is possible to estimate most of them. Lost wages and benefits payable, such as retirement equity, can be estimated with help from the decedent's employer. Funeral expenses and medical bills will often come itemized. However, placing a value on a loss of companionship, or on mental pain and suffering (which Florida law expressly permits one to recover for in a wrongful death case, unlike in some other states), can be much more difficult. It still has to be done – but having an attorney to do the bulk of this work can help ease your mind.
One might also want to keep in mind that in some rare situations, it is possible to receive punitive damages in a wrongful death suit. Florida law holds that if it can be shown that a defendant has acted with gross negligence, or committed intentional misconduct, punitive damages may be appropriate. Actual or economic damages like those for lost wages and medical bills are meant to compensate the family of the decedent for their loss. Punitive damages, as one might guess from the wording, are meant to punish. While it is very, very difficult to establish intentional misconduct or gross negligence, it is still something to keep in mind if you believe the conduct in your case has been egregious.
Ask An Orlando Wrongful Death Attorney For Help
Losing a loved one is often a traumatic event, and when that happens, the last thing most people want to do is worry about records and numbers. If you are in this situation, you need a compassionate Orlando wrongful death attorney to try and help you through what can be a confusing and depressing process. The Hornsby Law Group has experience with these cases, and we will work hard for you. Call us today to schedule an appointment.
Resource:
m.flsenate.gov/Statutes/768.18