Summer Slip and Falls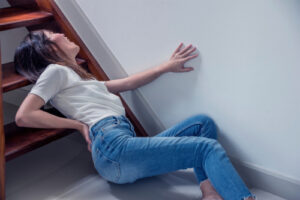 As summer arrives, Florida begins to play host to any number of tourists and visitors, which can make the odds of certain types of accidents rise. Perhaps the most common are slip-and-fall accidents, which usually occur in businesses and other public places – as crowds and business patrons grow, so does the possibility for harm. If you are injured in this type of situation, consulting a knowledgeable attorney is usually a good idea.
Anyone Can Fall
While it is true that falls disproportionately affect the elderly (recent available data shows the rate of falls for those over 65 has risen 30 percent in the last decade) in terms of injury, falls can affect everyone, and this is especially true of falls experienced outside the home, where very little is within one's control. Injuries from a fall can also run the gamut, from mere bumps and bruises to broken bones and concussions, and different people can be affected in different ways by the same injury.
Because fall injuries can be so varied in terms of damage done, it is important to be aware that you may be entitled to compensation. Florida law recognizes a concept called premises liability, under which the owner of premises on which a person is injured may be held liable if they meet a certain set of criteria. It is also important to grasp that injuries do need to occur before liability can be assessed – that is, if you fall but are merely frightened, there is essentially nothing to compensate.
Florida Law Is Strict
While it is not at all impossible to win a premises liability case in Florida, injured people need to be aware that it can be difficult because of the specific way that Florida's relevant statute is structured. Unlike in many other states, Florida's law puts the burden of due diligence on the potential plaintiff rather than the defendant, meaning that it is the injured person who must show the court that the establishment "had actual or constructive knowledge" of the hazard. The concept of actual knowledge is fairly self-explanatory, but 'constructive knowledge' is not. Generally, 'constructive knowledge' of something means that a person or business ought to have known of its existence – in the case of most falls, proving constructive knowledge means showing that the defendant business ought to have been aware of a dangerous condition.
This burden being placed on the plaintiff rather than the defendant may seem innocuous, but in reality, it means that an injured plaintiff must, instead of immediately seeking medical care, try and discover information that may prove the defendant had knowledge of the danger – even when there may be none to discover for those not in the defendant's employ. An inability to show actual or constructive knowledge may torpedo many cases, leaving worthy plaintiffs without a way to be compensated for their injuries.
Call An Orlando Premises Liability Attorney
Because of the specifics of the Florida slip and fall statute, having an experienced attorney on your side can be extremely important. The Orlando slip and fall lawyers at the Hornsby Law Group can sit down with you and try to help answer any of your questions. Contact us today to set up an appointment.
Resource:
cdc.gov/homeandrecreationalsafety/falls/adultfalls.html