Teen's Cause Of Death Released After Fall From Amusement Park Ride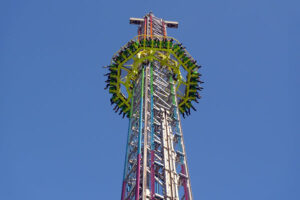 In June 2022, a Missouri 14-year old was killed in an accident, when he slipped out of his seat on a "drop-tower amusement park ride" called the Orlando Free Fall. The cause of death was blunt force trauma, as the young man fell roughly half of the 430-foot distance before the ride's cycle came to an end. The deceased's parents have filed suit against the owner, manufacturer and landlord of the ride, arguing they were negligent, but ride management has argued that the young man's size may have contributed to his unfortunate passing.
Owed A Duty Of Care
A public enterprise like an amusement park owes a certain duty of care toward the people it allows onto its premises. In some states, this duty is heightened, but in Florida, it is a standard duty of care – that is, the amusement park must be kept in a reasonably safe condition, and if there are any potential hazards that cannot be corrected, the public must be appropriately warned about their presence. (A different, lesser duty is owed to non-paying visitors and trespassers.)
The young man from Missouri was a paying customer (referred to in the law as a 'business invitee') at ICON Park in Orlando, which means that he was entitled to a high duty of reasonable care. His parents argue in their lawsuit that the owner, landlord, and manager of the Orlando Free Fall failed in that duty because the ride had a maximum weight limit of 285 lbs, while their son weighed approximately 380 lbs – yet he was allegedly not warned of any potential danger.
Operator "Mis-Adjustments"
One of the other prongs of the Missouri parents' negligence claim is that according to a report from an outside firm of engineers, the Orlando Free Fall ride had been 'fixed' or 'altered' by a ride operator in a way that rendered it unsafe. The report stated that the manual sensor for the seats had been "manually adjusted" so the harness-to-restraint opening was nearly double what it should be. In short, the restraint on the young man's ride seat did not properly close, and did not properly secure his body, even at his higher weight.
The existence of this unnatural gap immediately creates a danger to anyone who would go on the ride. It can be argued that the park (or the ride operator, or someone else with the authority to do so) should have exercised its discretion to immediately shut down the ride. However, since that did not happen, the young man should have been immediately warned of the potential danger – and as of this writing, no evidence has been found that he was warned. If he had survived with injuries, he might conceivably have had a claim against the ride operators – but since he did not, his parents have the right to make one on his behalf.
Contact An Orlando Amusement Park Injury Attorney
While the ultimate outcome of the Missouri couple's lawsuit remains to be seen, it is important to keep in mind that amusement park injuries can be actionable. If you have been hurt by what you believe is a lapse in the park's duty to exercise reasonable care, calling an experienced attorney may help to answer any questions you might have. An Orlando personal injury attorney from the Hornsby Law Group can help guide you through the legal process. Contact our offices today for a free consultation.
Source:
nbcnews.com/news/us-news/teen-died-blunt-force-trauma-falling-florida-ride-death-ruled-accident-rcna33440