What Happens After Denial?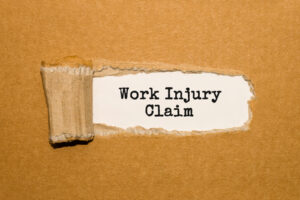 Your workers' compensation claim being denied can be a truly terrifying event, especially if you are the main breadwinner in your family. However, an initial denial does not mean it is time to give up. It is crucial that you know your options and be aware of the relatively quick time frame in which you are required to respond. A dedicated workers' compensation attorney can make a big difference in navigating the process.
Reasons For Denial Matter
The first thing that you should investigate is whether the stated reason for denial is acceptable or not. There are several different reasons why a workers' compensation insurance claim will be denied, and some of them are eminently reasonable – for example, if you fail to report your injury until after 30 days have passed, you will almost certainly be denied because the law explicitly gives a 30-day time limit in which you must report your injuries to qualify for workers' compensation.
Once you know the reasons for your denial, you can then take steps to fix any potential problems that are within your control – for example, if medical records were missing, you should take steps to acquire them so you can present a complete claim. If there are no steps you can take toward changing the factual merits of your claim, you can then file a Petition for Benefits with the Offices of the Judges of Compensation Claims (OJCC), but it is highly recommended to try and resolve the issue more informally with your employer and your attorney.
After Filing Your Petition
In Florida, you have two years from the date of a denial in which to file a Petition, which is essentially filing an appeal to a higher authority (the OJCC). You must have exhausted all other potential avenues to remedy the situation, such as trying to negotiate with your employer and/or their insurer, before you can proceed to hearings with the OJCC. The Judges of Compensation Claims will set up a mediation hearing between the two sides in your case as a last-ditch attempt to try and reach a settlement, but if it does not work out, your case will then be set for a pretrial hearing and arguments before the court.
If your Petition is denied by the OJCC, you do have the option to try and appeal to Florida's First District Court of Appeals (always the First District, regardless of where in the state you reside). However, you must do this within 30 days of the OJCC's decision, and at this higher level, appeals take much longer – up to 1 year or more – which can adversely affect your financial picture if you have been injured, given that depending on the situation, other income may not be coming in.
Contact A Winter Park Workers' Compensation Attorney
If you are injured on the job, it can feel like you have nowhere to turn, especially if your employer tries to deny benefits that can help you get life back on track. You are not, however, alone – calling a Winter Park workers' compensation lawyer at the Hornsby Law Group can get you some peace of mind and some assistance at navigating the labyrinth of the workers' compensation system. Call our office today for a free consultation.
Resource:
leg.state.fl.us/Statutes/index.cfm?App_mode=Display_Statute&Search_String=&URL=0400-0499/0440/Sections/0440.185.html
https://www.hornsbylawgroup.com/finding-the-right-personal-injury-lawyer/