More Workers' Comp Claims For Retail Workers During Holidays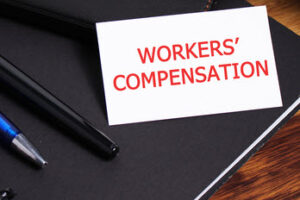 As the seasons turn, and more people start focusing on the holidays to come, it is important to keep in mind that the holidays are a very busy and even hazardous time for retail workers for a variety of reasons. If you are a retail employee, it is a good idea to be aware of the increased risk of injury during the holiday season, and to know your options if you get hurt on the job.
Rates Of Injury Are Higher
Relatively speaking, the retail industry is not as dangerous as some industries, such as construction, commercial driving, or agriculture (the top three industries for fatal incidents in 2017). However, both injuries and fatalities in the industry rise at the end of the calendar year, and while the rates remained relatively stagnant between 2014 and 2017, they have risen surprisingly high within the last few years. The recorded data still shows almost 300 fatalities registered for retail workers each year, and an injury rate of 3.3 per 100 workers – higher than the construction industry in that time frame. In the event of an injury on the job, you have the right to be covered and to receive the benefits you are entitled to.
It may not seem as though a retail store is a hazardous workplace, but there are countless different ways that an employee can meet with an accident. Examples include orthopedic-related or repetitive stress injuries from lifting heavy items, injuries from stampedes or being crushed, accidents from broken or defective products, and injuries inflicted negligently by rushed and reckless customers. Any of these could conceivably trigger workplace liability, depending on the specific facts of the situation.
Proving Your Injury
If you are injured while at work, the standard workers' compensation rules apply. You must inform your employer of your accident as quickly as possible, and seek medical treatment from a doctor selected by your employer. Fault is generally irrelevant in a workers' compensation case; the only real issue will be showing that the injury occurred on the job and it is serious enough to merit medical treatment. Florida law asks for proof that the work injury is the "major contributing cause" – that is, caused more than 50 percent of the worker's symptoms – before granting benefits.
Keep in mind that while an employer has an obligation to provide workers' compensation in most cases, they do not have any obligation to retain your job for you if you are out on temporary leave. This can sometimes lead people to reconsider filing a workers' compensation claim, but it is always better to go ahead and file – if you do not, you may have no way to pay your medical bills, which can in turn get you into deeper financial straits. The stakes are simply too high.
Contact A Winter Park Workers' Compensation Lawyer
During the holidays, employers need all the help they can get, but they have an obligation to offer workers' compensation coverage in most cases. If you are injured at your holiday job, contacting a Winter Park workers' compensation attorney to help you navigate the process of seeking benefits is always a good idea. The Hornsby Law Group can provide dedicated and knowledgeable representation. Call our office today for a free consultation.
Resource:
bls.gov/news.release/pdf/cfoi.pdf
https://www.hornsbylawgroup.com/workers-compensation-temporary-workers-in-florida/