Workers' Compensation & Temporary Workers In Florida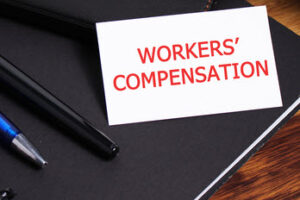 Most of the time, worker's compensation benefits are granted to regular employees who injure themselves on the job. However, temporary workers, who come from staffing agencies, are also entitled to the same benefits if they sustain a work-related injury. If you are a seasonal or temporary worker who has been injured on the job, you should know that you have options to get your medical bills covered, instead of being left out in the proverbial cold.
Staffing Agencies Are Responsible
Florida law holds that any employer who has 4 or more employees – full or part time – must carry workers' compensation coverage. For insurance purposes, temporary workers are considered employees of their staffing agency, so it is the staffing agency that is required to carry coverage in case you are injured on a job site. This responsibility even extends to direct-hire work (that is, when someone is hired for temporary work that turns into a permanent position with a company); the agency must ensure that your rights will be protected before this can go through.
Your staffing agency must also ensure that the amount of workers' compensation they provide is appropriate to the work you will be performing. For example, the construction industry requires a higher amount of coverage than, say, office work – rates of injury in construction are significantly higher than the rates in white collar workplaces, and if your staffing agency will not cover the right amounts, you may be left in a situation where you have been injured and no one will pay your medical bills.
You May Get Caught In The Middle
Be advised that while a staffing agency may cover many of the issues that an employer would normally manage, the employer still has a say in issues that affect you. If your staffing agency is negligent in carrying the right amount of workers' compensation insurance, you may decide to try and come to the client company to seek compensation. However, unless you have specifically verified that this is a good option prior to starting work, the client company will likely not cover your bills.
Normally, you are also foreclosed from trying to bring a suit or pursuing any other kind of legal remedy other than workers' compensation. This is referred to as the "exclusive remedy" provision of Florida law. However, the law does hold that if your employer does not carry workers' compensation (even though they are required to by law), the exclusive remedy provision does not apply, and you would then be able to sue the employer – in your case as a temporary worker, the staffing agency – in court.
Contact An Orlando Workers' Compensation Attorney
The Orlando workers' compensation attorneys at the Hornsby Law Group are happy to try and assist you with your case, since being injured on the job can seriously affect all aspects of your life, especially if you are a temporary worker – things are up in the air enough. Call our Orlando office today for a free consultation; we are happy to try and assist you.
Resource:
myfloridacfo.com/Division/WC/Employer/faq.htm
https://www.hornsbylawgroup.com/workers-compensation-for-volunteers/