Workers' Compensation For Volunteers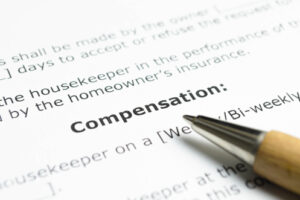 It may seem counterintuitive to think that a volunteer could ever qualify as an employee, going by colloquial meaning of the words. However, in Florida, there are certain circumstances under which a volunteer does qualify as an employee, at least for workers' compensation purposes, and thus, might possibly be entitled to workers' compensation benefits if they are injured while performing their work. If you have been injured while volunteering, consulting an experienced attorney is a good idea so you can be certain of what rights you have in this situation.
Are You An Exception?
Florida's Workers' Compensation Act specifically states that volunteers are not included within the definition of employee, with some exceptions. Perhaps the most often-seen exception is if one is volunteering for the state, or for a "county, municipality, or other governmental entity." Generally, anyone who is not paid for their services is considered a volunteer, but if you or your employer can show that a valuable consideration (that is, a bargain for something valuable other than money) existed between you, that presumption may be overturned.
While the law does allow governmental volunteers to receive workers' compensation benefits, most of the time they will not be entitled to indemnity benefits (benefits paid in lieu of wages during a time where an injured employee is unable to work). The benefits that this type of employee will usually be able to access are medical – that is, your medical bills that stem directly from the injury will usually be paid by the employer as long as you can establish that your injury was directly caused while on the job.
What About Wage Loss?
Because volunteer work is necessarily unpaid, the law does not generally permit volunteers to recover for lost wages (indemnity payments, in other words), simply because there are generally no wages to recover. However, there are exceptions, most often seen when a volunteer has another 'concurrent' job. While obviously there are no wages to recoup from a volunteer position, there may be wages lost at a concurrent paying job while the volunteer recovers from their injury. If it can be shown that you would lose wages from a paying job while you recover, you may be able to file suit to receive indemnity benefits.
If you do fall into one of these exceptions where you would be entitled to receive workers' compensation benefits, but you are not receiving them, you may be able to bring suit to reassert your rights to these benefits. However, a good employer is likely to want to work with you, because a suit for workers' compensation benefits can be very time-consuming and expensive, and very few organizations – especially governmental organizations! – will want to drag out such an endeavor.
Call An Orlando Workers' Compensation Attorney
Workers' compensation is a complex area of law, and it is difficult for a layperson to try and attempt to navigate it alone. Contacting an Orlando workers' compensation attorney at the Hornsby Law Group is a good first step toward resolving your case, as we can put our experience and dedication to work for you. Call our office today for a free consultation.
Resource:
leg.state.fl.us/Statutes/index.cfm?App_mode=Display_Statute&URL=0400-0499/0440/Sections/0440.02.html
https://www.hornsbylawgroup.com/workers-compensation-and-the-construction-industry-2/