Interpreting Average Weekly Wage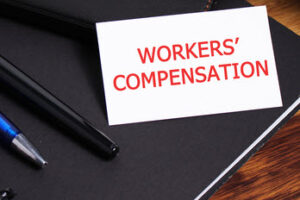 When an injured worker files a workers' compensation case in Florida, there are quite a few calculations that need to be made before the amount they can receive becomes clear. One of the centerpieces of those calculations is a figure that the law refers to as an Average Weekly Wage (AWW). If your average weekly wage is known, the next step will be factoring that into the formula the state uses to arrive at your benefits amount.
What Is My AWW?
Calculating one's AWW is the first step toward determining an estimate of the workers' compensation benefits you may receive. Certainly the average of your weekly wages for a period of time (usually the 13 weeks before your accident) will be the starting point, but on top of that, certain other work-related expenses may be added in certain circumstances – for example, you may add health insurance costs to your AWW if your employer does not cover that while you are not working. If you work more than one job, your pay from both must be taken into account, because an injury will usually render you unable to work at both jobs, not just the one where you were injured.
All those amounts will be added together and averaged to get your official AWW. However, you may not be able to receive that full amount in compensation. The law states that you are entitled to 66 ⅔ percent of your AWW in benefits while you are unable to perform your job. However, the maximum amount of weekly compensation for work-related injuries that will be granted to you is equal to 100 percent of the statewide AWW – in 2020, $971. Depending on your job, this may actually be below your personal AWW, but 100 percent of the statewide average is the limit, with no exceptions.
What If My Status Changes?
Very often, an injured worker will be transitioned from being totally disabled to partially disabled, and may be put on light duty while returning to their job. In these situations, entitlement to benefits may be up in the air because a worker's status may have improved, but their AWW has actually decreased. Generally, when someone is placed on light duty, the impression is that they can return to work with certain modifications. Wage loss benefits will only continue on light duty if your employer is not able to make those modifications (thus rendering you unable to work).
Alternatively, your status may change to one of total permanent disability, rendering you unable to work for the foreseeable future. If this happens, the average weekly wage will be nonexistent, and you will cease to receive any kind of workers' compensation benefits. However, you may then be eligible to make a claim for Social Security disability insurance (SSDI), as this program is more suited to help those with permanent disabilities.
Contact A Winter Park Workers' Compensation Lawyer
When you have been injured, complex formulas and math are some of the last things you want to worry about. However, making sure you have the right average weekly wage is crucial to ensuring you get the benefits you need to focus on recovery. The Winter Park workers' compensation attorneys at the Hornsby Law Group can sit down with you and try to help you plan your course from here. Contact us today for a free consultation.
Resource:
leg.state.fl.us/statutes/index.cfm?App_mode=Display_Statute&Search_String=&URL=0400-0499/0440/Sections/0440.15.html
https://www.hornsbylawgroup.com/florida-death-benefits-from-workers-compensation/