Can I Be Fired While Out On Workers' Compensation?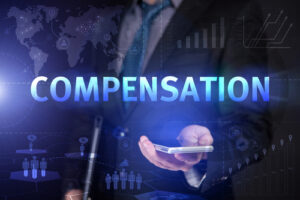 A very common worry among people who wind up out on workers' compensation is job security – whether or not they will have a job to return to once sufficiently recovered. It is one of the reasons why many do not file workers' compensation claims in the first place, if it can be avoided; fear for one's job can be persuasive, especially if your income is all that supports your family. It is important to understand Florida law and its vagaries in this context.
Reasons Matter
It is not uncommon, especially for those in hands-on industries like construction or its associated fields, to require time away from work if one is injured on the job. However, it is not uncommon for a worker to be terminated while out on medical leave. If that happens, there may be recourse in some cases – but in many, there is not. The reason for the termination on the employer's behalf makes all the difference as to whether it is actionable or not.
Being "out on workers' compensation" or "out on disability" generally means that a worker has been granted either temporary partial or temporary total disability status. Generally, a person on either status may be terminated by their employer as long as the termination is not related to the injured person's filing a claim or otherwise exercising their rights. If you can prove your termination was retaliatory, or out of fear of claims being filed, you may have a cause of action – but if it was not, there is little recourse available to you. No obligation exists in Florida law for your employer to hold your job open for you until your return.
Lost Wages Benefits Remain
Despite the lack of civil court remedy available to those who are terminated while on medical leave, it is worth noting that in the majority of cases, your employer and their insurer will still have the obligation to pay lost wage benefits until you reach your maximum medical improvement (MMI). Lost wages are paid to those on temporary partial or total disability status, and while the amounts will vary depending on the specifics of each case, they will generally be paid until MMI, except in very rare circumstances.
If this is not the case, or if you are not being paid, the best answer is either to take up the issue with the insurer, or to try to bring the matter to the Division of Workers' Compensation. If you have been shown to be entitled to lost wage benefits and are not receiving them due to intransigence, bringing suit in civil court may become necessary. Either way, having an understanding of your options can make a difference in the ultimate outcome.
Contact Our Orlando Workers' Compensation Attorneys
Being injured on the job is a frightening situation for the majority of workers. Having an attorney on your side can be a way to ensure that the benefits you are entitled to will actually be paid. The Orlando workers' compensation attorneys at the Hornsby Law Group will sit down with you and work hard to ensure that your rights are respected and the benefits you deserve actually make it to you. Contact our office today to set up an appointment.
Resources:
flsenate.gov/Laws/Statutes/2010/440.205
myfloridacfo.com/Division/wc/employee/benefits.htm