Is My Florida Traumatic Brain Injury Compensable?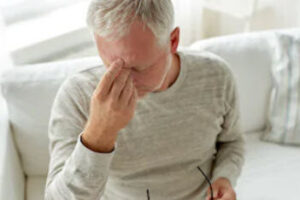 Sustaining a traumatic brain injury (TBI) is one of the most serious injuries one can go through, simply because of the high odds that its consequences will be long-term. After all, the brain controls almost every function in the human body – and any damage to it may mean a significant shift in quality of life for the injured person. If that life change comes as a result of the negligence of another person, it can truly feel like a slap in the face. If you have been diagnosed with a traumatic brain injury due to another person's reckless behavior, know that you have the right to seek money damages for what you have been through.
Causes & Effects Vary
Traumatic brain injuries occur, as one might imagine, after suffering some form of trauma to the head (usually, but not always, blunt trauma such as a blow or bump). The Centers for Disease Control report that the most common causes of TBIs are falls (particularly among the elderly), motor vehicle crashes, and being the victim of a crime of violence. The most common cause of TBI-related fatality is suicide via firearm, which causes penetrating injury to the brain.
Not all injuries to the head or brain result in long-term problems; for example, a concussion is a type of TBI from which most people make a full recovery. However, those who do develop long-term problems after suffering a TBI experience a host of different and varied symptoms. This can sometimes be a problem for elderly people, because many common issues associated with a TBI are also symptoms of conditions like dementia – and in turn, may be treated improperly if not correctly diagnosed.
Can I File Suit?
If you have sustained a TBI, and you believe that it was due to the negligence of another person, you have the right to seek compensation for the harm they have allegedly done to you and yours. Most of the time, these types of lawsuits are brought under a theory of negligence, which means that four criteria have to be established before a plaintiff has a chance at recovery:
That the defendant had a duty to exercise reasonable care toward you, the plaintiff. In some situations, the law explicitly establishes a duty, but not always;
That the duty of care was breached by the defendant's actions;
That no other intervening cause existed that played a role in the harm you suffered; and
That you suffered actual harm – not necessarily physical, but significant enough to cause life disruption in some way.
If your TBI occurred in a vehicle accident, keep in mind that Florida has a no-fault auto insurance system in place. This means that unless your injuries are particularly severe, you may not file a negligence suit against the person who allegedly caused your harm. Instead, you must file an insurance claim either through your personal injury protection (PIP) insurance (which every Florida driver is required to carry, though many do not), or through the insurer of the person who allegedly struck you. These claims can be time-consuming, but a knowledgeable attorney can still assist you.
Contact A Winter Park Traumatic Brain Injury Attorney
If you or a loved one has sustained a traumatic brain injury due to the reckless or negligent behavior of someone else, your thoughts are certainly on physical recovery – but it may be in your best interests to seek a monetary recovery as well. The Winter Park personal injury attorneys from the Hornsby Law Group can help answer your questions and determine whether you have a case to seek money damages. Call our offices today at (407) 499-8887 for a free consultation.
Sources:
flhsmv.gov/insurance/
cdc.gov/traumaticbraininjury/get_the_facts.html